31 Days of Foster Care Wishes: Jackie (Day 24)
---
Jackie - Wayne County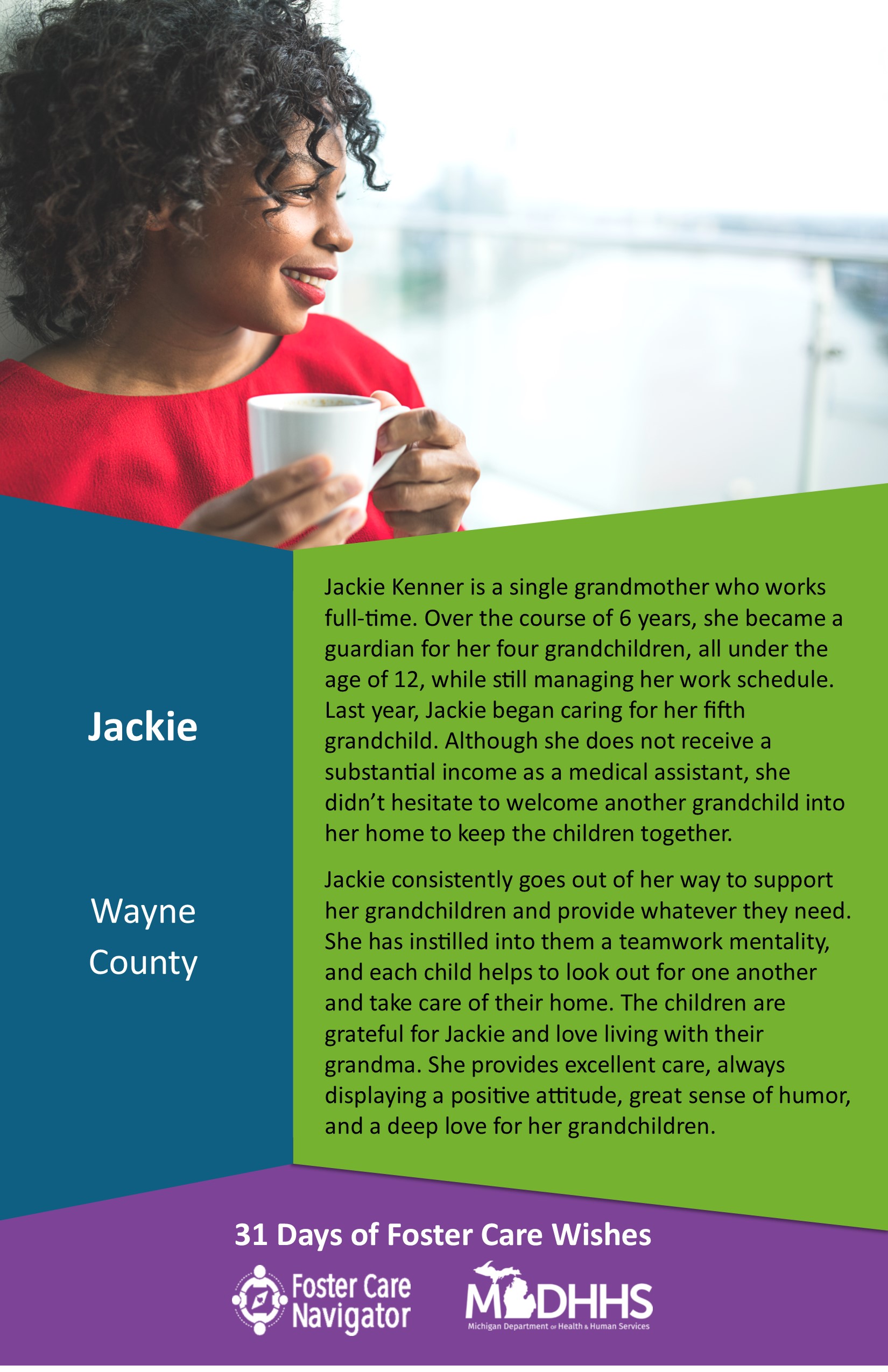 "Jackie is a single grandmother who works full-time. Over the course of 6 years, she became a guardian for her four grandchildren, all under the age of 12, while still managing her work schedule. Last year, Jackie began caring for her fifth grandchild. Although she does not receive a substantial income as a medical assistant, she didn't hesitate to welcome another grandchild into her home to keep the children together.
Jackie consistently goes out of her way to support her grandchildren and provide whatever they need. She has instilled into them a teamwork mentality, and each child helps to look out for one another and take care of their home. The children are grateful for Jackie and love living with their grandma. She provides excellent care, always displaying a positive attitude, great sense of humor, and a deep love for her grandchildren."
To view Jackie's original feature on our Facebook page, click HERE.
Find An Agency Near You
Agencies will give detailed information about licensing, training, and orientation.
Or Call
We are here to help
Mon-Fri: 8:30 - 5 and Wed: 8:30 - 7