31 Days of Foster Care Wishes: Holly and Jacob (Day 23)
---
Holly and Jacob - Alpena County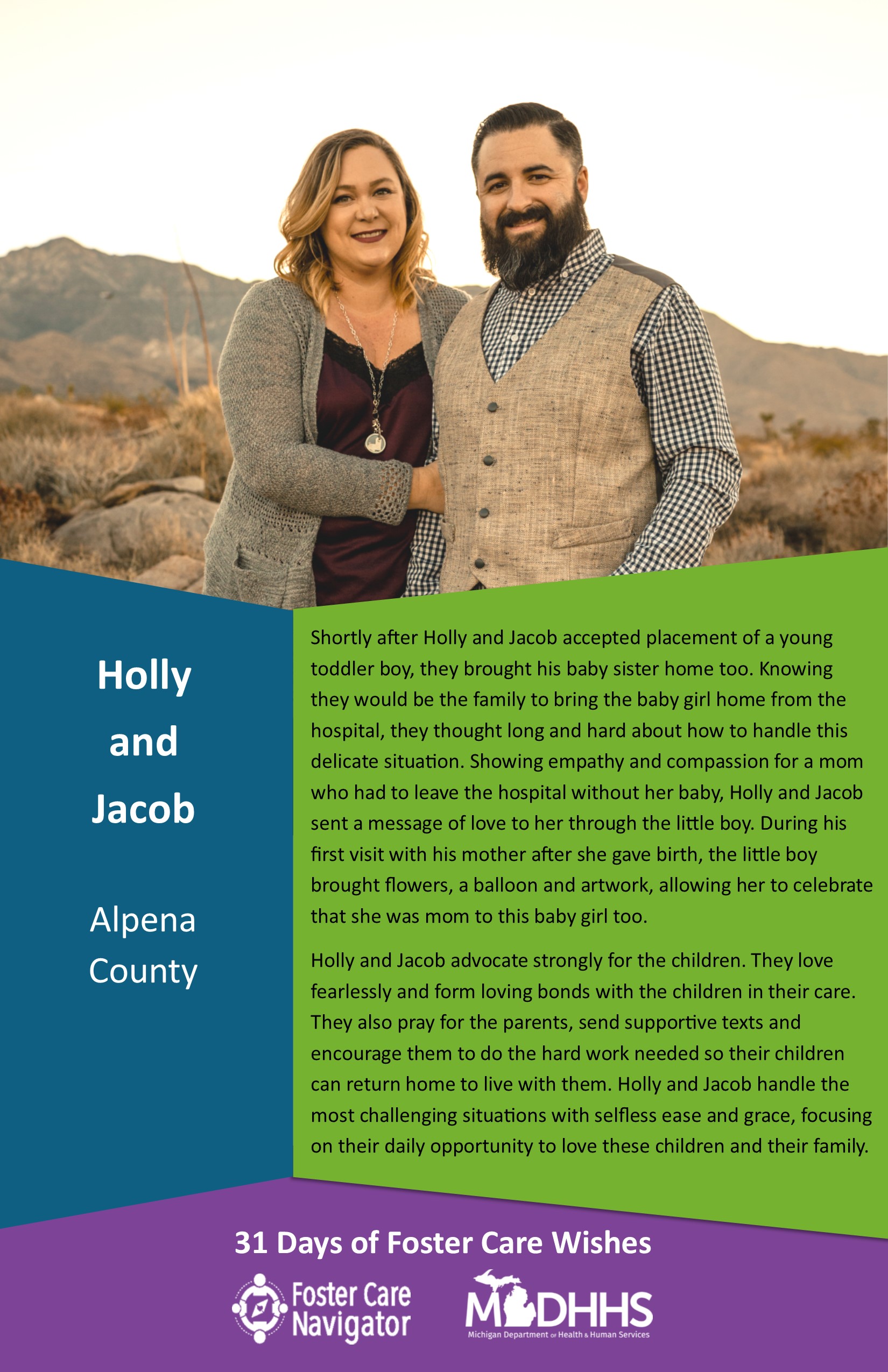 "Shortly after Holly and Jacob accepted placement of a young toddler boy, they brought his baby sister home too. Knowing they would be the family to bring the baby girl home from the hospital, they thought long and hard about how to handle this delicate situation. Showing empathy and compassion for a mom who had to leave the hospital without her baby, Holly and Jacob sent a message of love to her through the little boy. During his first visit with his mother after she gave birth, the little boy brought flowers, a balloon and artwork, allowing her to celebrate that she was mom to this baby girl too.
Holly and Jacob advocate strongly for the children. They love fearlessly and form loving bonds with the children in their care. They also pray for the parents, send supportive texts and encourage them to do the hard work needed so their children can return home to live with them. Holly and Jacob handle the most challenging situations with selfless ease and grace, focusing on their daily opportunity to love these children and their family."
To view Holly and Jacob's original feature on our Facebook page, click HERE.
Find An Agency Near You
Agencies will give detailed information about licensing, training, and orientation.
Or Call
We are here to help
Mon-Fri: 8:30 - 5 and Wed: 8:30 - 7