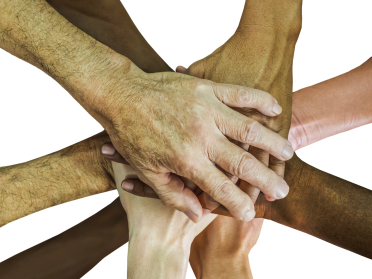 Assemble The Team
Connor Robinson
---
In most action movies you'll find a similar formula: a situation arises, and the main character assembles a team of trusted allies to achieve their goals – que team assembly montage. Whether you're just starting out on your fostering journey, or you've taken numerous placements, having a support team that covers multiple areas of need will help you address any situation that may come your way. To help you put your team together, here are 5 suggested steps to take:
Know Where to Go: There are many organizations that have free clothing, toiletries, car seats, books, etc. for foster children. Make a list of organizations in your community today, so that upon taking your next placement you have a starting point to quickly meet their needs. The Foster Closet of Michigan, Big Family of Michigan, and For the Seventh Generation are just a few organizations to consider adding.
Get Social: There are many foster parent forums, support groups, and resource programs that have active social media accounts. Follow a few for updates on local activities, deadlines, resources, and respite opportunities near you.
Speaking of Support Groups, join one! No one will understand being a foster parent better than another foster parent. Support Groups offer a listening ear, a venting opportunity, and so much more. If you're not sure how to find a group near you, visit us at: https://www.fcnp.org/support-group/ or contact your licensing agency.
Be Assembled Yourself: Make plans with fellow foster families to exchange respite periods. Being on someone else's team is not only a great way to support and connect with other foster parents, but you're simultaneously building your team to receive the time and self-care that you'll need.
Ask: While we all want to feel like we can do everything, the truth is sometimes there aren't enough hours in the day. Many friends, neighbors, and family may not know how to help, but will jump to if we just ask. Consider asking for a weeknight meal train, an afternoon of laundry help, or if they could pick up your grocery order. And don't forget to take advantage of respite days and youth activities you see on those social accounts you're following.
As a foster parent, YOU are the main character, and assembling your team is vital to your success.
Find An Agency Near You
Agencies will give detailed information about licensing, training, and orientation.
Or Call
We are here to help
Mon-Fri: 8:30 - 5 and Wed: 8:30 - 7