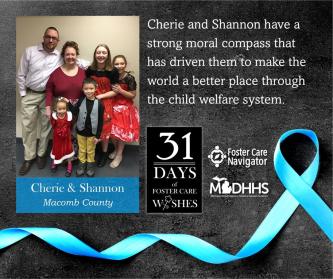 Day Nine of 31 Wishes
---
Cherie and Shannon were previously licensed and able to help several children, while also adopting 2 sets of siblings. Then, they closed their license to focus on their expanded family.
Now that their children are older, they have opened their home once again to other children. Although they were licensed to add one child to their bunch, they agreed to change their license to care for a sibling set that otherwise would have been separated.  Cherie and Shannon are so gratified that the siblings have been able to stay together and for the excitement this  has brought to the children who faced separation.
Find An Agency Near You
Agencies will give detailed information about licensing, training, and orientation.
Or Call
We are here to help
Mon-Fri: 8:30 - 5 and Wed: 8:30 - 7