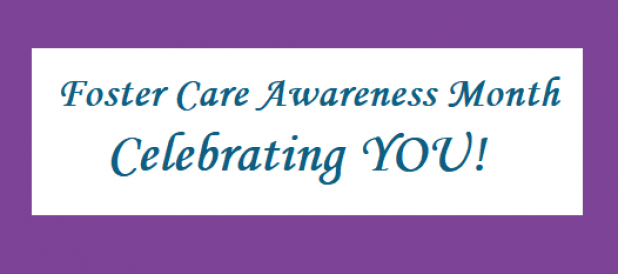 Foster Care Awareness Month - Celebrating YOU!
Kimberley Baetz
---
CELEBRATING FOSTER FAMILIES WITH 31 WISHES:
Did you know that May is National Foster Care Awareness Month? Of course we think you're wonderful and deserving of thanks and praise every day of the year, but we want to take this opportunity to officially say…THANK YOU!
Thank you for the amazing love and care you share with the children and teens in your homes and for all of the time and energy you spend making sure their needs are met.
Thank you for the ways you advocate for the children and teens in your homes and your efforts to learn new ways to support and understand them.
Thank you for the days you push through when you feel like you have nothing left to give and for the days you carve out time for self-care and pampering (because, let's face it, you totally deserve it!).
Thank you for the relationships you build with birth families, the ways you support and work toward each child and teen's permanency plan, and for being brave enough to face the heartbreak that comes with saying goodbye if and when they are able to return home.
As an extra way to say thank you, this year we are recognizing 31 outstanding foster families by granting wishes such as family zoo memberships, outdoor toys, arts and crafts supplies, movie passes, and more!
Selected families were nominated by agency staff, friends, relatives and community members. To learn about the families receiving awards this year, check out the Foster Care Navigator Facebook page every day in May!
Find An Agency Near You
Agencies will give detailed information about licensing, training, and orientation.
Or Call
We are here to help
Mon-Fri: 8:30 - 5 and Wed: 8:30 - 7